<![if !vml]>

<![endif]>
[ Reunion Committee ] [ Register with Committee ]
Support Wilson High Alumni in Business
45th Reunion date was set for September 26, 2009 at Old Ranch Country Club in Seal Beach. Your committee is going to try and do most everything by email and it is important you register your email with the committee.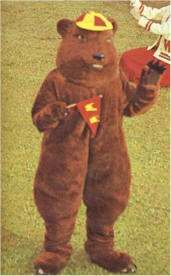 Please take the time to complete our online Registration Form so we will know your current email address.
Your Reunion Committee is well organized and they have regular events planned for their classmates
Remember it is your responsibility to keep your reunion committee informed of any changes in your life. Use the registration form to keep your reunion committee current on your address.

Save this page in your favorites as we hope to be your class bulletin board for the next 10 years.
Our e-mail address is
If you have a change of address or want to register
with the committee, please use this Registration Form.
---
[ Reunion Committee ] [ Register with Committee ]
---
Web site created by Herb Halling, Class of 62
Herb@Halling.com

Please send all correspondence regarding your reunion to the class Reunion committee. WilsonHighReunion.com and the Reunion Committee for 1964 are separate entities. When you make your check payable to Wilson High Reunion, it is going to your Reunion committee and not WilsonHighReunion.com.
[ Reunion Committee ] [ Register with Committee ]
---
This web site is owned by members of Class of 1962 Reunion Committee and supported by donations from Wilson High Classmates. This is an all volunteer effort and the little income donated by the reunion committees and classmates is used to keep this web site on the internet. If it is within your budget, please send us a donation.